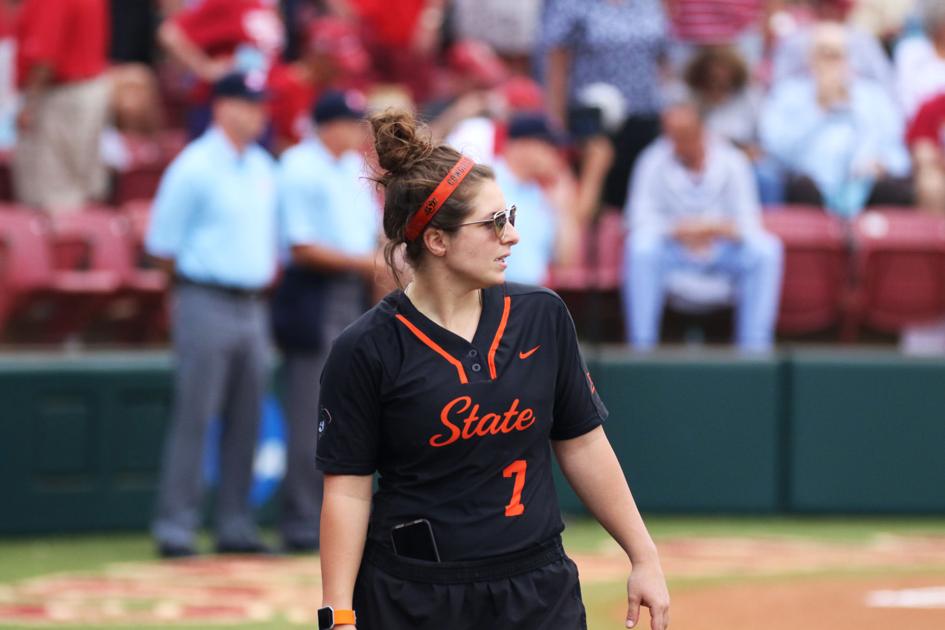 The Oklahoma State softball team didn't let a day one loss sour its season-opening series.
To cap off the Houston Invitational, the Cowgirls defeated Kentucky 8-7 on a walk-off blast from junior transfer Sydney Springfield.
The No. 13 Wildcats came out strong, boasting a 6-2 lead heading into the bottom of the sixth inning. OSU's bats started to heat up, but the Cowgirls still faced a four-run deficit in the seventh.
A two-run shot from senior Rylee Bayless cut Kentucky's lead to one, then Springfield delivered another two-run blast to seal the comeback and close out the Invitational.
The Cowgirls shook off a loss to Illinois in their season opener to finish the weekend 4-1.
They rebounded from the early defeat Friday to beat Houston later that day. Samantha Show hit her first two home runs as a Cowgirl across the two contests.
On Saturday, the Cowgirls got victories against Sam Houston State and Illinois. Samantha Clakely pitched a shutout against Sam Houston in a 3-0 victory, and OSU lit up the scoreboard to get revenge on Illinois, scoring 9 runs in the first four innings.