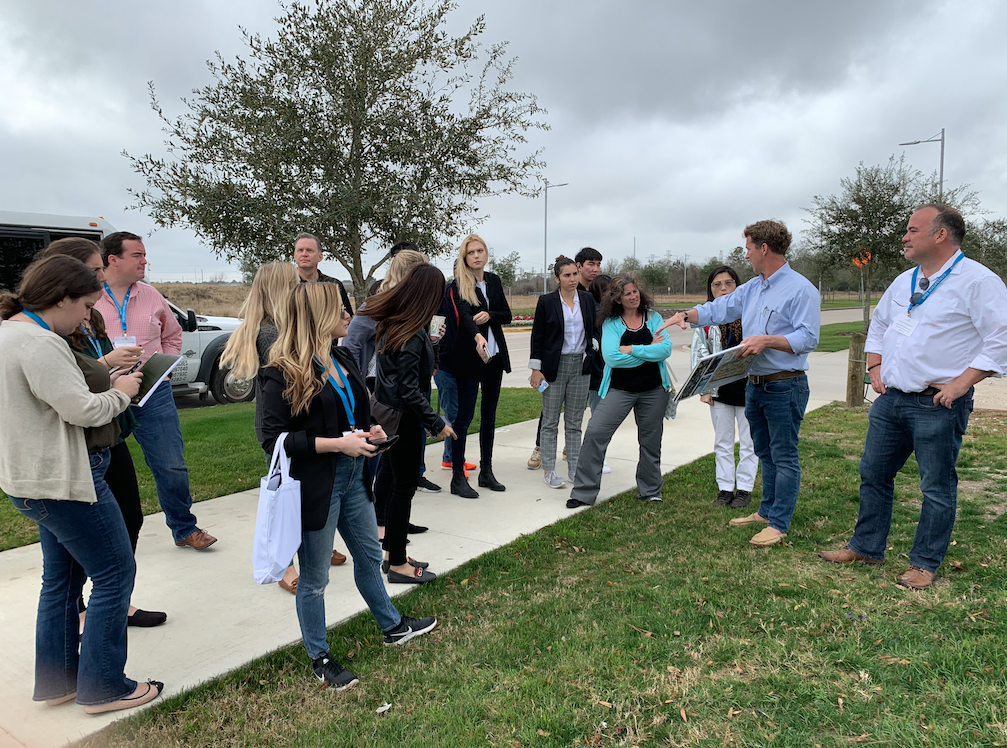 McCord Development has teamed up with the University of Miami School of Architecture to develop plans for a Health & Wellness District in Generation Park in northeast Houston.
The Houston-based developer aims to create a pedestrian-friendly, urban environment centered around community, connectivity and quality of life in the 200-acre medical district, a future component of the 4,000-acre master-planned development along Beltway 8 near West Lake Houston Parkway.
The students, who visited the site in February, will present their visions for the district to the McCord team in May. Top ideas will be shared by McCord on its website and social media.
RELATED: Generation Park developer looks back as he plans for future
"The students love McCord's vision of how to provide a better quality of life through design," Joanna Lombard, one of the course instructors, said in an announcement. "This opportunity gives students a chance to think critically, unleash their creativity and take a practical approach on a proposal for a new medical district that could truly impact the city of Houston."
The spring semester coursework, part of the college's Master of Urban Design and Master in Real Estate Development programs, is designed to give students the opportunity to develop and apply sustainable urban and architectural principals to real-world scenarios. Participants include students from various masters programs, including Architecture & Urban Planning, Real Estate Development, Law and Medicine.
RELATED: Parking garages drive public art projects in Houston
McCord's Gonzolo Echeverria came up with the idea for the partnership. The University of Miami School of Architecture graduate serves as director of design and planning for McCord.
"We are always excited to get new ideas and perspectives from around the world," Ryan McCord, president of the firm, said. "Our development team at Generation Park is here every day, so it's helpful to bring people in to look at something in a different light. We are always looking for creative solutions for the issues of today and tomorrow."